Intrusion detection systems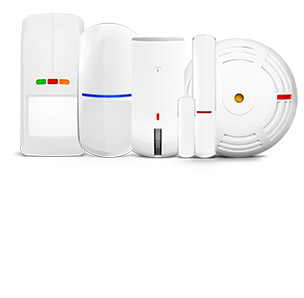 Detectors
Detectors are one of the most important elements impacting the quality and reliability of alarm systems.
Thus their correct selection and application requires theoretical expertise and experience.
In order to systematise this group of products, it is convenient to divide them into functional categories.
PERIMETER PROTECTION DETECTORS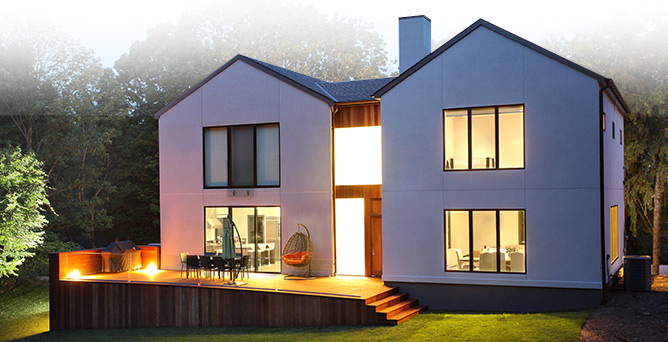 The purpose of perimeter protection is to secure the premises and elements of landscape architecture located on it. It is made up of devices designed to work in harsh environmental conditions, maintaining reliable detection capability and functionality unchanged for many years.
These detectors make it possible to detect the presence of a burglar before he causes any damage to the building. They are designed to secure large areas: one device can supervise as much as 100 m2 of the premises. The detectors can be installed either directly on the flat surface of the façade or with the help of special brackets that enable the detection field to be better adjusted to the shape of the terrain. Models provided with an additional dusk sensor can also be used to control elements of building automation, including outdoor lighting or roller blinds/shutters.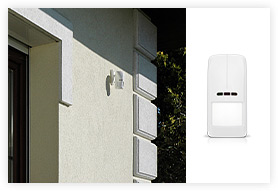 The role of detectors dedicated to provide perimeter protection is to detect any attempt of intrusion into the protected area so these detectors are also dubbed "detectors for the first line of protection". The most popular devices in this category are magnetic door and window opening detectors, commonly known as "reed relays".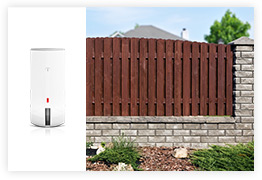 These devices make it possible to create a virtual invisible fence or "curtain", the penetration of which will trigger an alarm. They can be used to secure both the fencing of the premises as well as the line of the external walls of the building. They have two detection paths: infrared and microwave, each with independently adjustable sensitivity. Therefore, operation of the detectors can be customized to the function performed, characteristics of the protected building as well as the needs of its users.
In response to installation requirements, operating conditions and appearance, the SATEL offer includes an entire assortment of detectors, from miniature devices mounted directly in a window or door frame to large detectors fitted with tight metal enclosures able to withstand considerable pressure exerted by, e.g. the load of a car. This group of products includes both detectors equipped with clamp connectors for direct wire connection and also detectors which require soldering the applicable wires. We also offer detectors in colours similar to those of the woodwork so that they become practically invisible after their installation.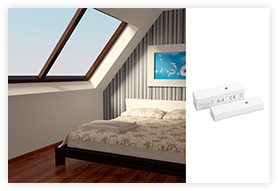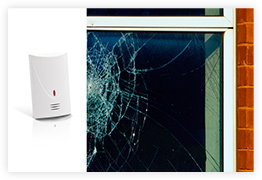 They are designed to detect the characteristic sound of broken glass, which makes them a perfect solution for protecting glazed spaces. A single detector may secure a room with numerous window panes. SATEL's glassbreak detectors use the technology of microprocessor analysis of two frequencies, thanks to which they do not react to typical noise sources that might interrupt operation of simpler detectors.
They are used to detect attempts of neutralising mechanical protection elements with the use of force. Their design enables them to detect a burglary attempt even before burglars are able to neutralise the above-mentioned protection elements. SATEL's vibration detectors use piezoelectric sensors with digital sound processing, which ensures high repeatability of parameters and resistance to typical false alarm sources.